LOVE AND OTHER CRIMINAL BEHAVIOR
Bronzeville Books, January 2020
In Love and Other Criminal Behavior, crime fiction powerhouse Nikki Dolson drops thirteen stories exploring the many different ways to love—and just as many ways to end up dead.

The collection starts with "Georgie Ann", a tale of kept spouses, betrayal, fake friends, and oh, so much blood. Dolson doesn't pump the breaks before throwing the reader into the ring in "Take the Hit", where Kendra must go back into the boxing ring and throw a fight if she hopes to fulfill her dream of having a family.

"Sunrise" takes us to the desert to die. But not before unwinding the lost loves, regrets, and complicated relationships all plaguing one family, as two cousins try to decide whether they'll let their beloved Uncle join his late first wife.

Dolson wraps up with "Our Man Julian", about a washed-up actor who is cultivating a wild San Diego garden, and a lifetime of loneliness and regret. Hit with the reality that he will die soon with no savings and nothing to offer the daughters he loves but barely sees, he plans an outrageous kamikaze mission. But can a man who's survived it all really turn off that survival instinct?

Love and Other Criminal Behavior will keep your heart pumping fast, right up until it's broken.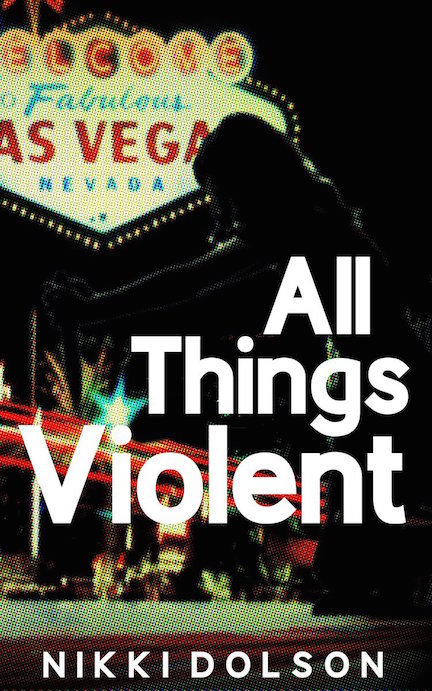 All things violent
Once upon a time, Laura Park was a normal college sophomore with her best friend at her side. A year later, Laura was on a deserted road on the outskirts of Las Vegas killing a man.

She didn't expect to get away with it but she did with the help of a stranger named Simon who took her in, liquored her up, and broke her down.

Soon the ambitious Simon introduces her to Frank Joyce, a man who would teach her how to become a stone-cold professional killer.

Laura learns her deadly trade and earns her money. Twenty-six years old and she thinks she's found her happily ever after. Sadly it all falls apart when Simon leaves her for another. Now some other woman, blonde and polished, all shiny and new, is living Laura's happy life.

Heartbroken, but knife always at the ready, Laura waits for any opportunity to get Simon back. The question is, when she gets her chance, will she take it?

In Laura's world anyone can become a target, loyalties can shift in a blink of an eye, and when everyone is homicidal, people are definitely going to die.
Reviews & MENTIONS
David Nemeth Publisher's Weekly Spinetingler Magazine